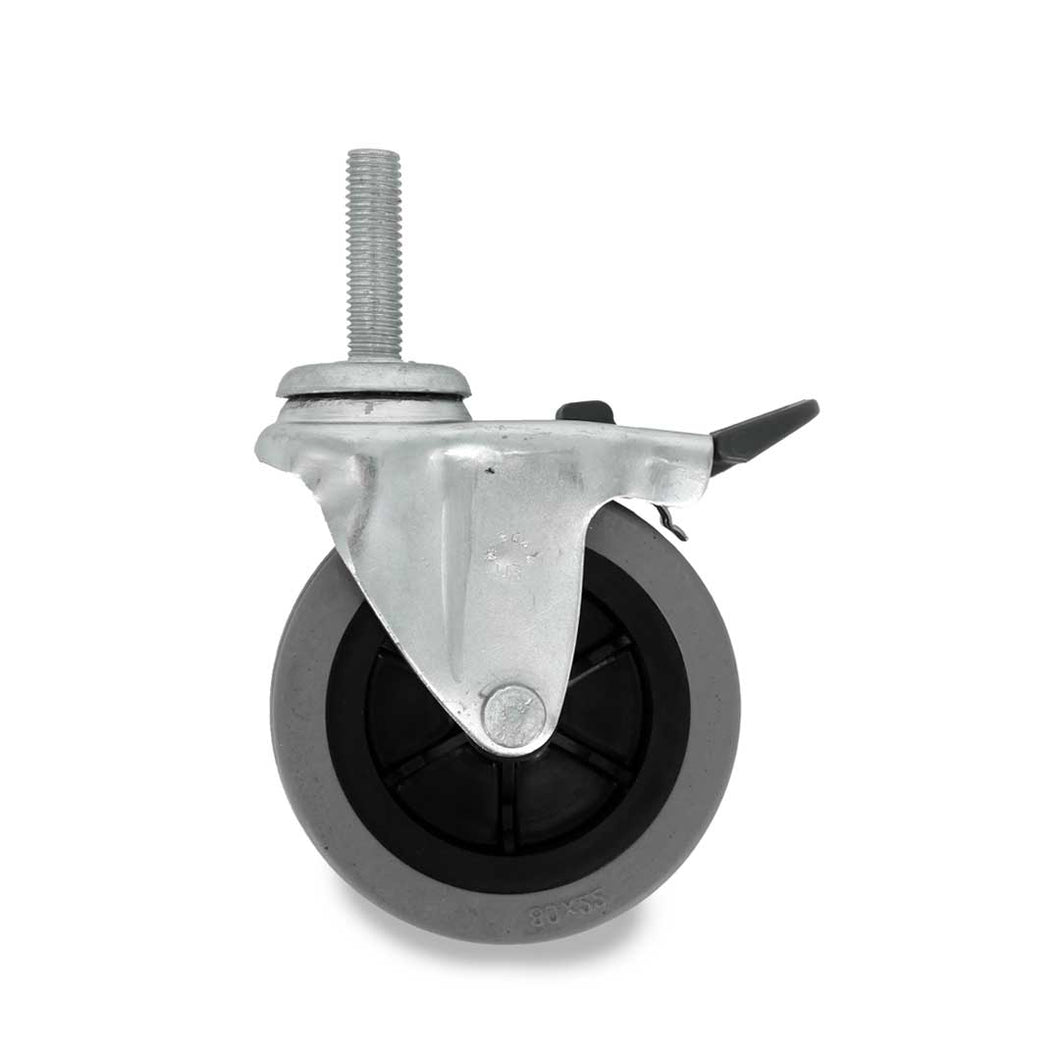 The Replacement front wheel for the Cyclone II 3600W Gutter Vacuum is an essential component for maintaining the functionality of your gutter cleaning machine. Designed to replace a damaged or worn-out wheel, this locking wheel is made of high-quality materials that ensure durability and reliability.

With its sturdy construction, the replacement front wheel provides a stable base for the Cyclone II 3600W Gutter Vacuum, allowing you to easily navigate your machine through tight spaces and around obstacles. The locking feature ensures that the wheel stays securely in place during operation, preventing any accidents or mishaps.

Installation of the replacement front wheel is a breeze, and can be completed in just a few simple steps. With this component, you can be confident that your Cyclone Gutter cleaning machine will continue to operate smoothly and efficiently, enabling you to tackle even the toughest gutter cleaning tasks with ease. Don't let a damaged wheel hold you back - order your Replacement front wheel today!
---
Testimonials
Much safer than using a ladder to clean gutters for my clients

Bob Daly - Southport Gutter Cleaners
Changed the way we operate, safer and more effective cleaning.... all at ground level.

John Keely - Johnny Raingutter & Rooftop Cleaning
Replaced our expensive, time consuming cherry pickers and scaffolding.

Toni Carro